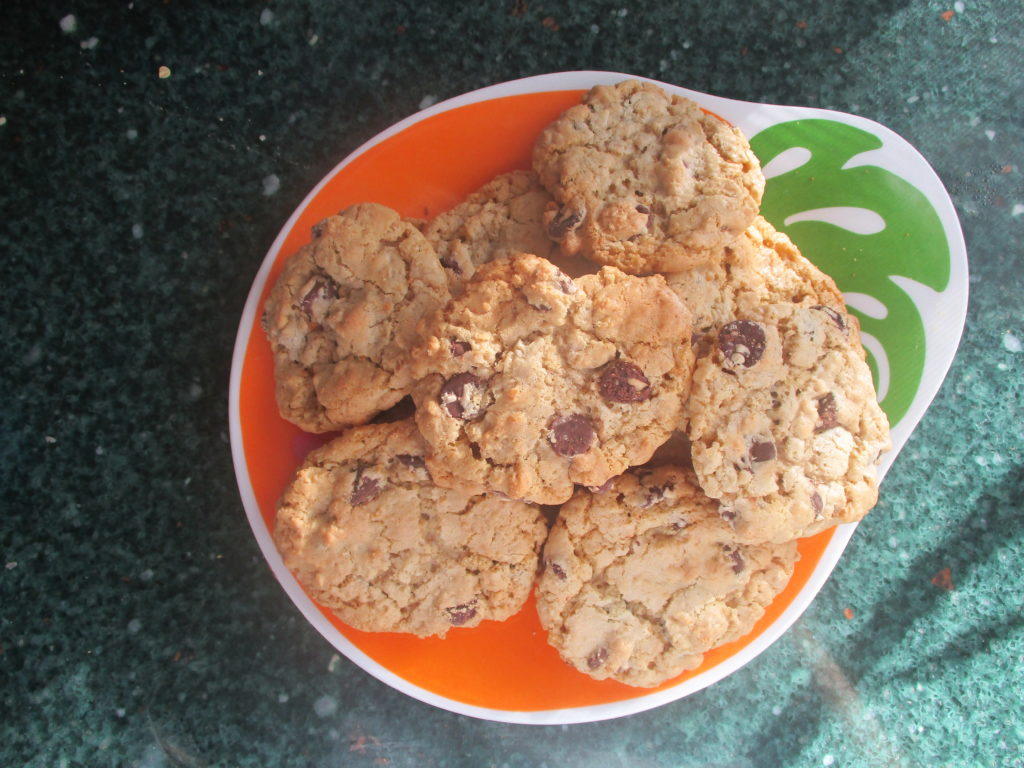 I don't really understand what the obsession with creating the "perfect" chocolate chip cookie is all about. (Mostly because I already found it, it's this one from Sally's Baking Addiction, fight me. https://sallysbakingaddiction.com/chewy-chocolate-chip-cookies/ ) It seems like every baking/cooking publication, from the New York Times to Bon Appetit, claims to have created the ULTIMATE rendition of the classic cookie, even though in reality they are all very similar and follow the same basic principles with something eXtRa that's probably an ingredient you either can't afford or don't usually have lying around the pantry, like a special flour or some rare chocolate from Fuck Off, Switzerland. (I'm planning on retiring there.) Also the brown-butter thing. We get it. It adds dEptH.
What's most confusing about all of these recipes is that everyone has a different definition of what a "good cookie" even is. Some people want it all chew, some people crave that cronch, some people won't even look at it if it doesn't taste exactly like their Great Gam-Gam's cookies. Everyone likes something different, so one person's "perfect cookie" is not going be another person's perfect cookie, unless you're making the Sally's Baking Addiction chewy chocolate chip cookies, fight me.
Anyway, I feel like I'm cheating a little bit, because even though this post is going under recipes, it's not really my recipe. Technically it's my Grandma's, who I'm pretty sure got it from a friend, who probably got it from some Betty Crocker Cookbook from the 60's that spells it like "cooky". So who knows what the real origins of this cookie are. What really matters is that it's the cookie I grew up with and it's MY family's recipe, so I can lay claim to them all I want. These were probably the first things I learned the bake, and certainly were the first things I baked with my mom. Every year for the first week of school my mom made them to pack in our lunches, and they wound up at every school bake-sale and many a potluck too. Every one of my childhood friends knows exactly what these cookies taste like and many still talk about them. What's great about them is how simple they are. I'm gonna get cheesy here and say homey even.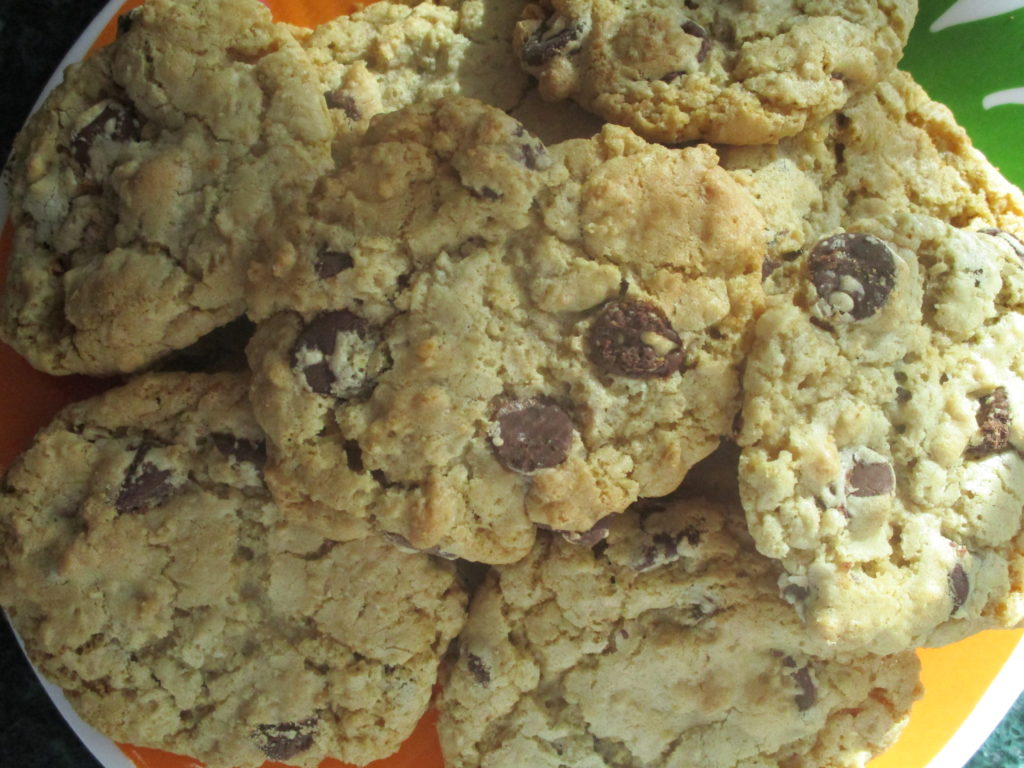 They kind of break the "rules" of chocolate chip cookies too. (Although what are these rules??? Who made rules about baking cookies??? There are no stakes here people!) First of all, there's no butter. What??? I know, it's a sin. You CAN use butter I guess, we've certainly tried, but it makes the cookies spread too much and then they get all crumbly and stupid and nobody wants stupid cookies. Just use the oil. That's why they're so easy! No creaming together butter and sugar! You're just throwing shit into a bowl, which is the best kind of baking! You still get all that toffee flavor from the brown sugar, and the oatmeal ensures some chew when they're still fresh. Even when they're not fresh they're still super yummy. I guarantee the only special ingredients you may have to go out and buy are semi-sweet chocolate chips and perhaps vanilla. Go ahead and use the cheap vanilla too, we're not cooking for Ina Garten here and if you ARE cooking for Ina Garten you should probably pick a different cookie recipe. Don't stress too much about these. You literally blop them on the pan and bake them, then eat them when they're still warm. Life is too short to be stressing about making the fanciest, most perfect cookie. You're welcome.
Oatmeal Chocolate Chip Cookies, aka "The Mom Cookies"
Ingredients:
3/4 cup canola oil
3/4 cup brown sugar
3/4 cup white sugar
2 eggs
1 tsp vanilla extract
1/2 cup flour
1 tsp salt
1 tsp baking soda
2 cups dry oatmeal
1 12oz package semisweet chocolate chips
1 tsp hot water
Preheat oven to 375 F. In a large bowl add oil, both sugars, eggs, and vanilla and stir with a wooden spoon until combined. Add flour, salt, baking soda, and oatmeal and stir until all streaks of flour are gone and the oatmeal is evenly distributed. Stir in package of chocolate chips, then add 1 tsp hot water and give it a few final stirs. (don't ask me why, it just makes it better. Really I don't know.) Using a tablespoon (or a regular spoon, or whatever size you want to make them) Drop spoonfuls of cookie dough onto ungreased baking sheets. Bake 8-10 minutes or until golden brown. (The cookies will look slightly puffed up with set edges) Allow cookies to cool and settle on the baking sheets for a few minutes, then transfer to a wire rack. Cool completely, or until you want to eat a damn cookie.